The Brandlaureate SMEs Chapter Awards 2009 Goes To SUNWAY PYRAMID ICE!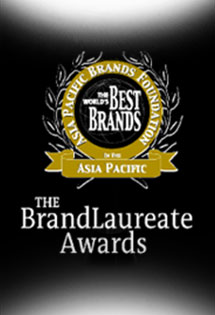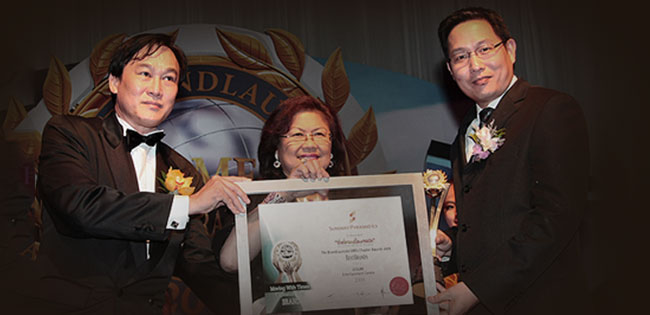 Mr Jason Chin receiving the award from Tan Sri Rafidah Aziz (center and Dr KK Johan (left).
On 8 January 2010, Sunway Pyramid Ice bagged the first award for the year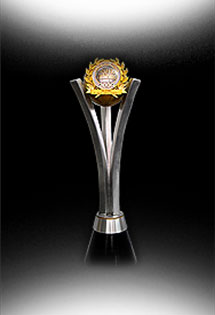 THE BRANDLAUREATE SMEs CHAPTER AWARDS 2009!
Being the only large piece of ice in Malaysia, it's no surprise that the ice skating rink won the award for the 'Best Brands in Leisure – Entertainment Centre' under the Product Branding category. Mr Jason Chin, Operations Senior Manager of Sunway Pyramid was present to receive the award from Tan Sri Rafidah Aziz, the former International Traade and Industry Minister of Malaysia and Dr KK Johan, CEO of the Asia Pacific Brands Foundation.
The BrandLaureate – SMEs Chapter Awards categories for the evening were:
Corporate Branding
Product Branding (Sunway Pyramid Ice won in this category)
Top 10 Most Preferred Brands
Top 5 Brand Specialty Awards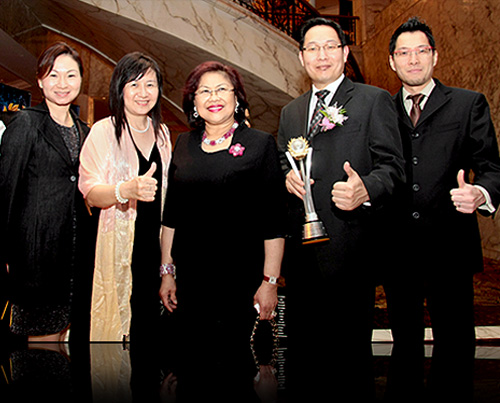 Sunway employees posing together with Tan Sri Rafidah Aziz (center) and their winning trophy after the Award ceremony.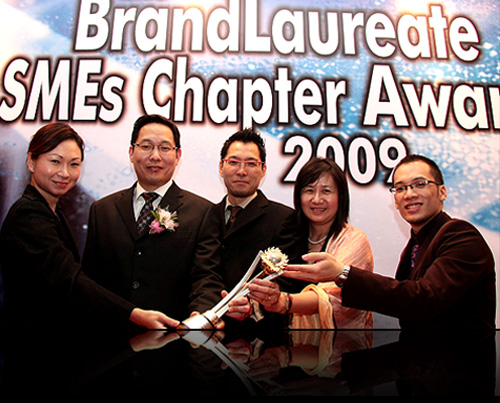 A Happy Mr Jason Chin, together with fellow colleagues, posing with the award